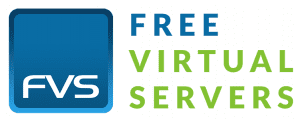 Excellent support coupled with the lowest prices in the UK, it's no wonder we're the biggest free web hosting provider around. As a long-standing web hosting company, we have an unrivalled reputation for excellence by providing nothing less than a flawless and fully-featured web hosting service to over 100,000 customers.
Register your favourite domain names from just £5.50/year. We offer free web hosting and unlimited web hosting from £1.25/month. Build a beautiful website in just minutes, no coding skills required. It just works!
We offer free add-ons with all of our cheap hosting packages including: Free website builder, over 200+ web apps, email accounts, online tutorials & knowledgebase and cPanel control panel. However, if you don't have the time to build the website yourself, our web design team will be more than happy to take charge of creating a mobile responsive, SEO-friendly website for you.
VPN Plans To Fit Your Needs
How comfortable are you knowing that your Internet provider could be recording every move you make on the Internet? The truth is we have very little privacy online and are about to experience a greater invasion of privacy that could result in more surveillance on everyday Internet users. The UK Government has announced it is discussing plans to force Internet providers (ISP) to log details that will match individuals to the mobile phones and computers they're using. If you want to take control of your online security and privacy, a VPN (Virtual Private Network) service is the most effective and easy to use solution.
Why Choose Free Virtual Servers
We offer free website hosting, with no hidden restrictions!

Your web hosting account will be set up within minutes!

Create your own responsive website in minutes with our free web builder.

According to our customers, we provide the best technical support in the industry.

100% internet privacy.